I really enjoy this thumbler:
What should ultimate call me
. It is really funny and for Ultimate frisbee players makes a lot of sense.
I'll repost from of the funny things they posted there 😀

When someone says ultimate isn't a real sport:

Watching new players try to throw a forehand:


We all got to learn some time, no? 😀

When it's windy and a rookie tries to throw long:

When I somehow make that impossible catch:

When my friends and family try to support ultimate:

Trying to convince people to come to a hat tournament with me.

How I feel during a long point:

When I score the first goal of the game:

When no one is cutting deep, and just pointing:

Watching someone put up a terrible throw:

When my teammates and I try to coordinate our cuts:

When people complain about playing in the wind:


When someone catches my hammer in the endzone:

When I did my first handblock:

When the same player keeps pulling out of bounds (usually me):

When my pull goes out of bounds halfway down the field:

Coming off the field after doing something awesome:

After injuring yourself from a sick layout:

Could only be followed by, when I have an injury that keeps me from playing:

When my captain keeps looking over me while calling line:

Being the only one in my family or group of friends who plays frisbee:

When I throw a score and someone calls a travel:


Or for that matter, when someone calls a travel from across the field:

Watching a point where neither team can manage to catch the disk:

Trying to go anywhere the Monday after a tournament:

When were are playing zone and I'm wide open in the end-zone:

When I turn the disc on universe point (or the last point of the game for that matter)

When the person in the back of the stack isn't cutting:

And finally my training plan for the next season is always, What I intend to do: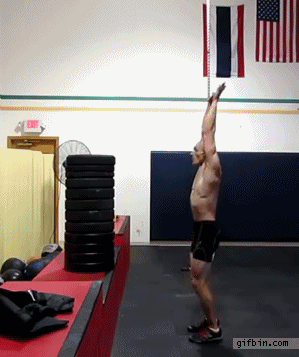 And what I actually do…