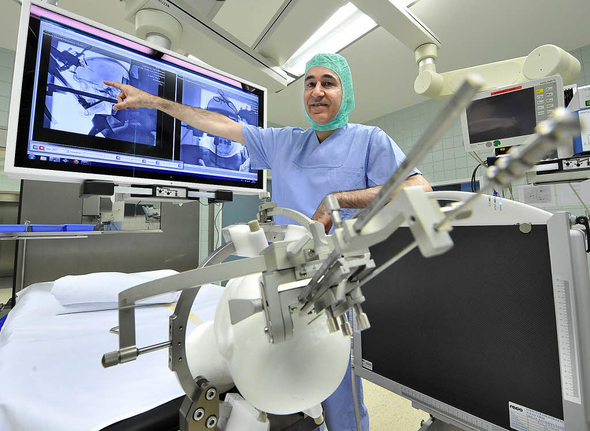 I seldom post things from work for obvious reasons, but this time I had to share this link from the Newspaper "Badische Zeitung":
Deep Brain Stimulation in Freiburg
. This was the news report about the operation room we installed in Freiburg. No technical details, it just explains (in German) what Deep Brain Stimulation (DBS) is. It's a shame that the people who worked on this project are not named. But I like to say that the visualization software you see on the big screen was done by yours truely.